About Us
About HOSPIC Consulting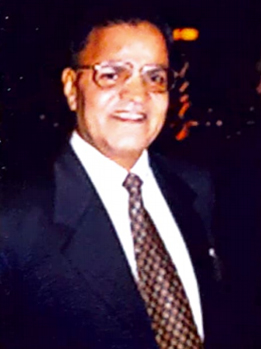 The HOSPIC team proudly honors the exemplary life of Dr. K.C. Ojha and recognizes the significant contributions he made to the field of Hospital Management over the course of his distinguished career spanning 45 years.
"Dr. Ojha is known to be the first Indian citizen to receive a doctorate in Hospital Planning and Management."
Dr. Ojha pioneered and introduced the idea of corporate hospitals in the country during the year 1981 and his article, "Floating a Company for Medical services" was published in Financial Express. It was due to his persuasion of the various Central Ministries, the Industrial Development Bank of India Act, 1964 was amended in the year 1986, enlarging the definition of "Industrial Concerns" to include hospital projects, thus permitting the financing of Corporate Hospitals by IDBI.
He also oversaw the introduction of hospitals as a corporate concept in India and founded HOSPIC consultancy firm, which set exacting standards to financial feasibility and efficient implementation of hospital projects. His true legacy lies in the profound effect he had on this field through visionary insights in form of a doctorate, personal advice, and various articles in national and international forums. All this while he mentored and taught throughout his career at Tata Institute of Social Sciences.
We fully appreciate the fact that Dr. Ojha's inspiring leadership and pursuit of excellence have created this consulting company with an enviable reputation for quality both nationally and internationally. As we reflect upon the high standards he espoused, we are reminded of the many benefits we enjoy as associates of the company that proudly bears his name. Dr. Ojha leaves behind a great company and his memories will forever be the foundation of HOSPIC.
A leading hospital consultancy firm based in Mumbai, India, HOSPIC has been providing diverse services for new and existing hospitals for over three decades. Our firm has completed over 126 projects with clients ranging from public sector hospitals nursing homes, diagnostic centres, polyclinics and stand-alone ambulatory health centres, health insurance companies, Financial institutions and banks for project evaluation.
Hospic's consultants have working experience in the best hospitals of Mumbai. In setting, expanding, renovating and management of large size projects as well as a small, medium hospitals and diagnostic centers. Our client list includes World Bank, IDBI, ICICI, SBI & State Bank of Mysore.
Mission:
Provide valuable and comprehensive consulting services to hospitals, medical colleges, and other healthcare organizations for planning, strategizing, implementing, and upgrading existing and proposed infrastructure to enhance performance of the healthcare delivery
systems and provide quality services to the community.
Vision:
To be a leader in healthcare consulting by helping clients provide highest quality, evidence-based, and cost-effective healthcare services.